HELLO! One word sums up Roots Cafe…LOVE!
It's our goal to spread love to our community. We want you to leave the cafe feeling better than when you came in. Not only is our intent to share kindness, but also our love for good food and drinks. Our coffee is fair-trade and organic. 100% organic coffee contains vitamins, minerals, and antioxidants which prevent cell damage and boost the immune system! And NO chemicals is always a good thing. Fair-trade means each purchase is supporting and improving communities with fair wages, therefore, spreading the love! Our food is also the heart of our cafe. We use clean ingredients free from artificial colors and flavors because we care about health. We care about you! Stop by for breakfast, lunch, or an afternoon snack. We've got you covered. See you soon!
Roots Café offers organic, fair trade coffee and tea.  We work with local suppliers to source fresh ingredients to ensure great tasting food and drink options.  Our desserts and soups are made from scratch with all natural ingredients in-house.  People come first at Roots Cafe.  It's our goal to create an atmosphere that makes guests feel welcome and special.  Serving others is how we live out love.
Sunny days guarantee that our patio will be full of guests enjoying a drink or treat. On not-so-sunny days, we also offer comfortable seating inside our cafe with free wifi and plenty of outlets!
Although we offer a wide variety of hot and iced drinks, we also provide savory, sweet and lots of gluten-free food options all made from scratch. So whether you're stopping for your morning coffee, lunch, or an afternoon snack, we've got you covered!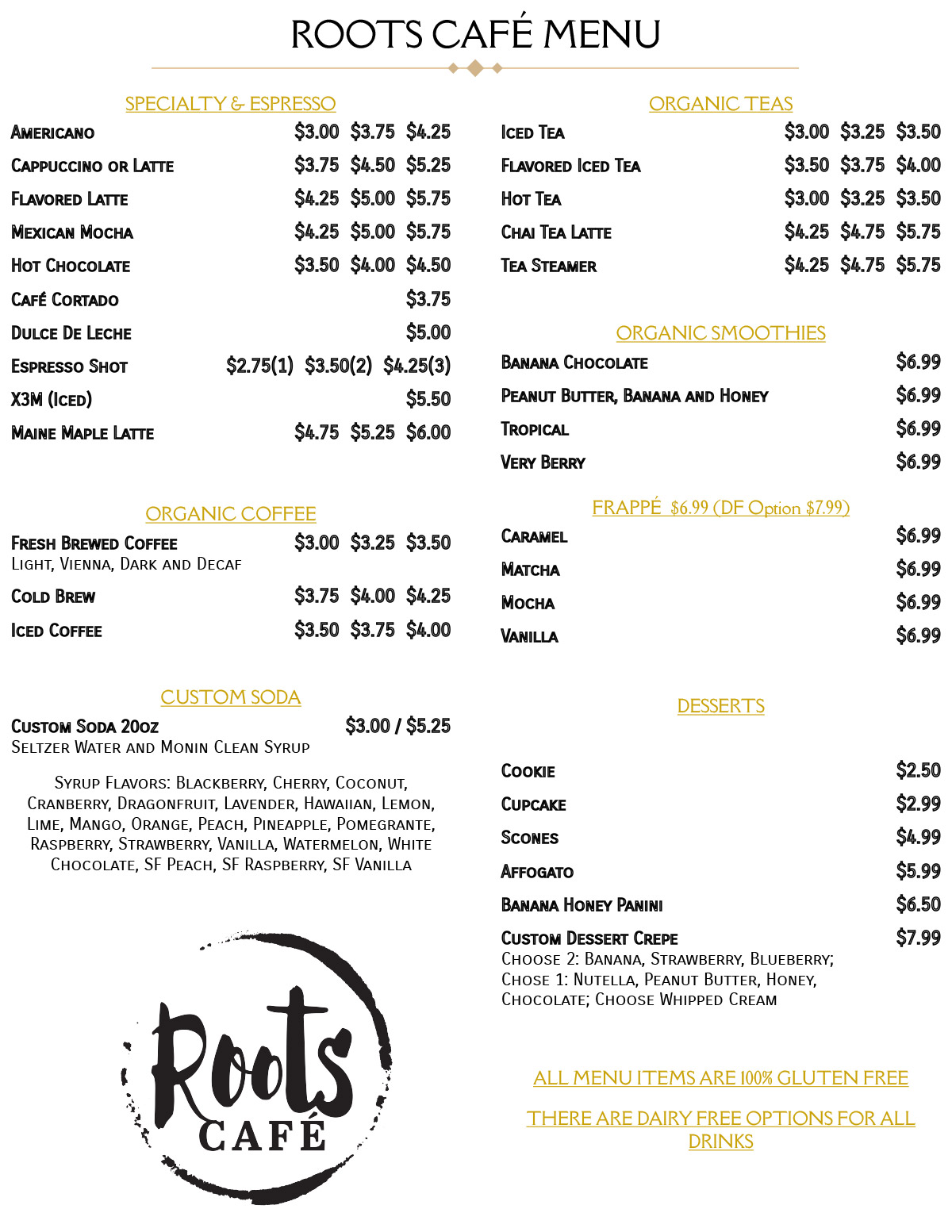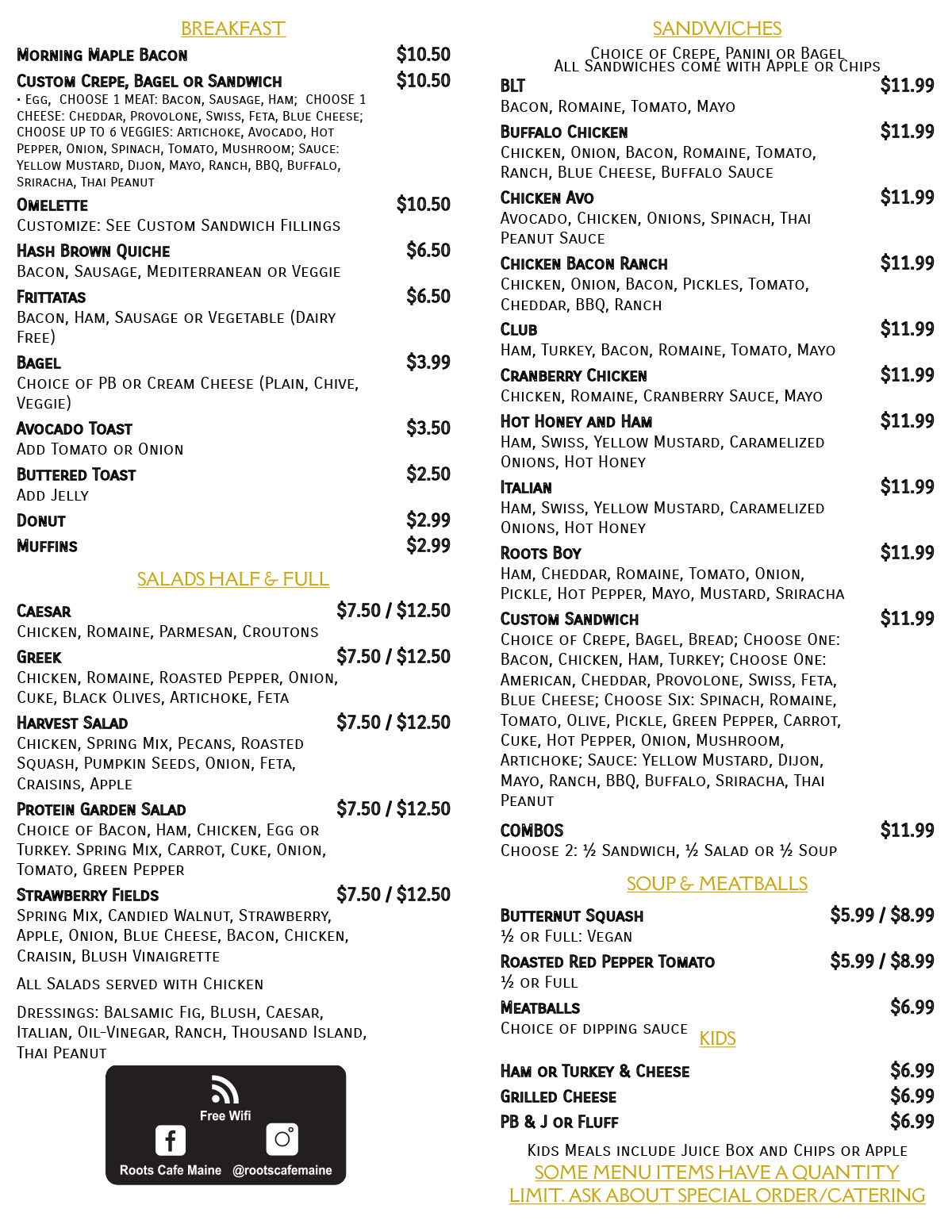 Have a comment or just want to say Hi? Drop us a line.
Roots Café
20 School Street, Westbrook, Maine 04092
Hours
Monday – Sunday:
07:00 am – 02:00 pm
Please download and complete the application and email back to
Roots Cafe Employment Application (pdf)
Download